Film – Week 10 – GTD – Getting Things Done – Part 2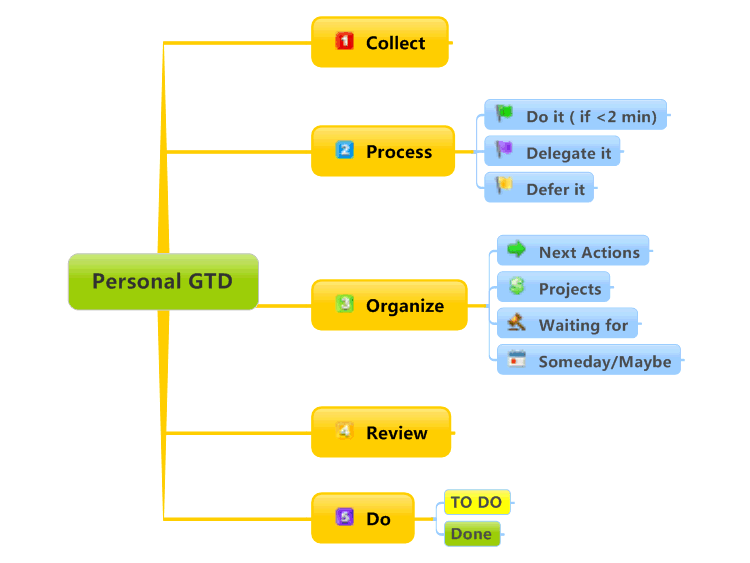 Teens are overwhelmed, partly because they don't yet have the skills to manage the unprecedented amount of stuff that enters their brains each day.  – from LifeHacker.com
"Your mind is for having ideas, not holding them."

"You can do anything, but not everything."

― David Allen, (GTD) Getting Things Done for Teens: Take Control of Your Life in a Distracting World
SUMMARY
This week I learned about trusted systems and learned how to get work done efficiently. I also made my own trusted system.
PRACTICE ROOM (TUTORIALS)
CLASSROOM (THEORY & ANALYSIS)
You are going to learn to develop your own version of David Allen's Getting Things Done (GTD) process in this 'room.'
These video help detail and efficient system for getting things done. The first video helped show some of the qualities that one needs to be efficient. I found this to be very motivating. It talked about how I need control and focus to get work done, which I took to heart. The second video, detailed a system that I can use to get work done. This is a very efficient system and I think that I will give it a try. The third article talks about techniques that teenagers can use to destress. I though the idea of doing a "mindsweep" was a very interesting idea. These video's helped me think of a new system to get my work done on time.
LAB (THEORY PRACTICED)
Maps are a way of figuring out what projects that you need to accomplish. They help you chart out your course to get your work done.
GTD-based Trusted System
I have decided to switch to a pen and paper system so I can easily check it at any time. Sometimes my online lists do not work because of poor internet connection, or that the computer simply isn't near me. If I switch to lists on paper, then I can access is more conveniently.
OUTSIDE (PRODUCTIVITY & THE BRAIN)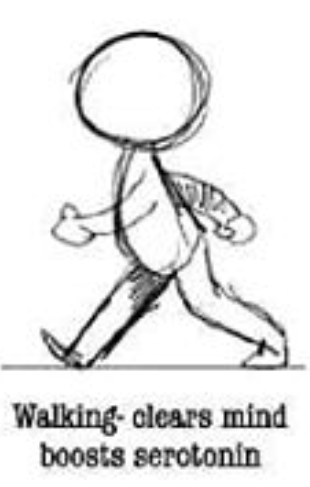 On my walk, I realized that I still have two missing French assignments that I need to finish.
STUDIO (CREATING MAPS)
I wrote all of the projects that I could think of on a piece of paper and it a google document.
WHAT I LEARNED and PROBLEMS I SOLVED
This week I learned how to make a trusted system and what steps that I should include. I learned about systems that many people use to get work done. At first, I had a difficult time focusing on the videos. I was temped to look at my phone, but then, I put my phone in a different room so I could focus.